Music Staff
Beckie Steller, Director of Traditional/Youth Music, received her Bachelor of Music degree in piano performance from California Lutheran University and a Master of Education degree with a supplement in Music Education from National University. She studied piano and voice from teachers at the New England Conservatory of Music as well as several in the San Diego area. She has directed adult choirs, been a piano and soprano soloist, and accompanist at a number of churches in southern California and Massachusetts. She has been actively involved with children's music education for the past 20 years as a music educator within the Poway Unified School District and as founder/director of school choirs at three different elementary schools. As a long-time member at ILC, Beckie has been actively involved in all aspects of the music program, from providing service music to playing in the bell choir.
Dr. John Naples joined the music staff in February 2016 as the permanent Organist supporting congregational singing and choral music with the Liturgical Choir at the Sunday 8:30am traditional worship service. He also offers his talents for occasional concerts given throughout the year. Adding to a well-rounded formal music education, John had lessons in piano, organ, and music composition with several highly accomplished teachers, which led to the University of Southern California and a doctorate in music composition. He recently published organ and choral music with Cantica Nova Publications. In addition to the organ, John currently coaches several talented students who wish to become more proficient at piano, guitar, or composing.
Karen Zajac, musician for the Saturday evening service, has a Masters in Music from Northwestern University emphasizing both piano and voice throughout her education. She was a professional member of the Chicago Symphony Chorus for 20 years and was a soloist with the Chicago Symphony on numerous occasions. She was also active as a soloist in Chicago area churches and synagogues. She taught elementary music education, also serving as district music coordinator for the Winnetka Public Schools in Winnetka, IL. Karen has been an active piano soloist and accompanist in both the Chicago and San Diego areas.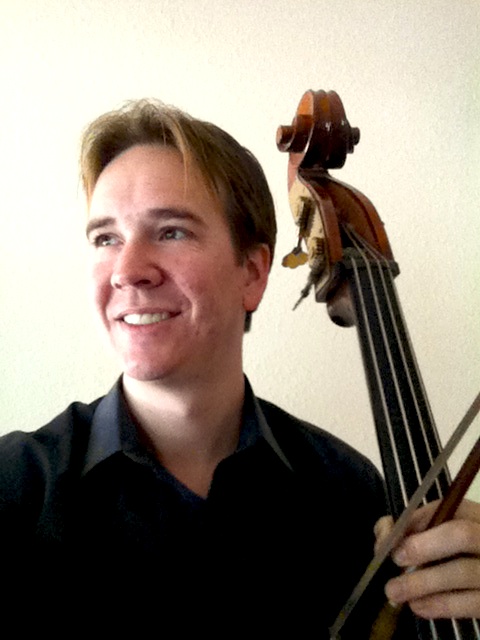 Scott Steller received his Bachelor of Music degree in double bass performance from the University of Redlands, and Masters of Music degree in double bass performance from San Diego State University. A lifelong member of Incarnation, Scott has been involved in its choirs (SonShine Singers, Illumination) and various music groups (Joyful Noise, chamber ensembles, Revived), and in 2013 he became the leader of Incarnation's contemporary band, "Revived".
Scott teaches music through his private studio, teaching various ages how to read and play music on the double bass, cello, bass guitar, and guitar. Scott has performed with many bands, symphonies and chamber orchestras in Southern California and the East Coast. He is currently the principal bassist for the Grossmont Symphony Orchestra and the assistant principal bassist for the La Jolla Symphony Orchestra.